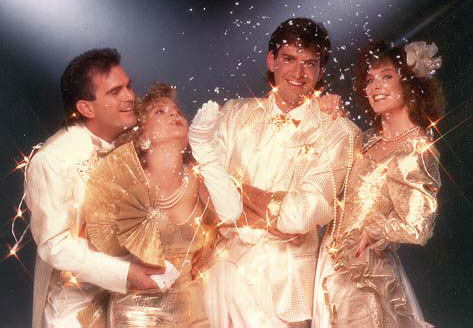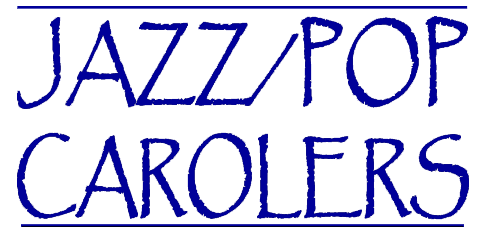 When our valued Clients asked Michetti/Knowles for a unique and fun alternative to our traditional Quartets, their requests gave birth to the popular JAZZ/POP CAROLERS.
Tight-four part harmonies with a 40s feel and swing put a fun and festive spin on classic Holiday caroling. The JAZZ/POP CAROLERS perform non-religious traditional, as well as contemporary, Holiday favorites in a spirited style reminiscent of groups such as the Andrew Sisters and Manhattan Transfer.
The Jazz/Pop Carolers are festively costumed in chic winter white and gold. Much like their sound, their standout costuming is reminiscent of 40s and 50s vocal groups and proves to be both elegant and fun. The JAZZ/POP CAROLERS' stylish attire is appropriate for either day or evening parties and is in keeping with their hip and cool musical sound.
When planning an event where something a bit different is in order, do consider the JAZZ/POP CAROLERS. Your guests will find their cool and jazzy style perfectly suited to great music, a great party and great fun.